The Center for the Study of Blockchain and Financial Technology (The FinTech Center) at Morgan State University wants you to join us for  the (Virtual) HBCU Blockchain Research and Innovation Conference 2020 on Friday, November 13th, 2020 from 9:30am to 2:00pm and Saturday, November 14th, 2020 from 10am-2pm.
The Virtual HBCU Blockchain Research and Innovation Conference, November 13-14, 2020 will provide a forum for the faculty, students, and administrators in the FinTech Center's HBCU Consortium to hear and discuss the findings of sponsored research and outcomes of sponsored innovative blockchain projects at various HBCUs, such as a podcast series, blockchain use cases, train-the-trainers, startup competitions, etc. 
FIRST DAY: Friday, November 13, 2020
9:25  – 9:35
Welcome, Program Overview, and the Introduction of Keynote Speaker
9:35-10:00
The FinTech Landscape and the Imperative for HBCUs
Chris Brummer, Georgetown University Law School
10:00  – 11:00 
Blockchain and FinTech Innovations
11:00 – 12:00  
Public Awareness of Blockchain and FinTech
12:00 – 1:00 Networking Lunch Break  
 1:00 – 2:00  
Using Blockchain for Supply Chain Management 
2:00 – 2:05 
Closing  
2:05  
Optional Networking Lounge 
* Subject to change
SECOND DAY: Saturday, November 14, 2020
10:00 – 10:05 
Welcome, Program Overview, and the Introduction of Keynote Speaker
10:05 – 10:20
The Dos and Don'ts of Pitching Your Blockchain Startup
 Anthony Tu-Sekine – SEWARD & KISSEL LLP
10:15 –  11:00   
A Use Case for Blockchain
 Session Chair: Brian Behlendorf, Hyperledger Project
11:00- 12:00 
Students Succeeding in Blockchain
12:00 – 1:00 Networking Lunch Break 
1:00 – 2:00 
Students are Designing the Future of Blockchain
 2:00 – 2:05 
Closing  
2:05
Optional Student Networking  Lounge
Optional Faculty  Networking Lounge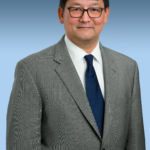 Anthony is Head of Seward & Kissel's Blockchain and Cryptocurrency Group. He also is a member of the Firm's Capital Markets and Securities and Investment Management Groups, and is located in Seward & Kissel's Washington, D.C. office. As member of S&K's Blockchain and Cryptocurrency Group, Anthony has advised clients on a wide range of topics, including how to structure, issue and register tokens in ICOs, custody of both utility tokens and tokens that are securities, transfer and liquidity issues, and investments in crypto assets by funds and other investors. He has practiced in the capital markets area for more than 20 years, and he can draw on his skills in securities laws and regulations, financial services regulations and corporate governance to advise his clients on transactions from early-stage formation to going public. Anthony has advised clients in both public and private capital markets deals, and his clients include corporations, funds and other entities. He is one of the leading experts on physical precious metals funds. Anthony also has represented issuers and underwriters in filings with FINRA in connection with public offerings. He received his B.A. from California State University, Fullerton, and his J.D. from Harvard Law School.
Anthony has served as President of the Asian Pacific American Bar Association of the Greater Washington, D.C. Area and as Secretary of the District of Columbia Bar. He is fluent in German.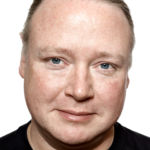 Brian Behlendorf is Executive Director of Hyperledger, an open source software initiative building blockchain technology, hosted at the Linux Foundation. He was a founding member of the Apache Software Foundation, and has also served on the board of the Mozilla Foundation since 2003 and the Electronic Frontier Foundation since 2013. He was the founding CTO of CollabNet and CTO of the World Economic Forum. He also worked in 2008 on the Obama presidential campaign as a technology advisor, and in 2009 and 2010 at the White House Office of Science and Technology Policy, focusing on open source software and open data as a tool for more effective governance.
Meet the Keynote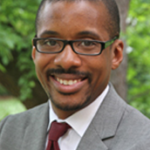 Chris Brummer is Agnes N. Williams Research Professor and Faculty Director of Georgetown's Institute of International Economic Law. Dr. Brummer lectures widely on finance and global governance, as well as on public and private international law, market microstructure and international trade. He is the author of several books, most recently Fintech Law in a Nutshell (2019).  His current research examines how China's internationalization of its currency is producing novel systemic risks for the global financial system. Chris Brummer earned his J.D. from Columbia Law School, where he graduated with honors, and he holds a Ph.D. in Germanic Studies from the University of Chicago. Before becoming a professor, he practiced law in the New York and London offices of Cravath, Swaine & Moore LLP. He has also served as a Senior Fellow at the Milken Institute and was awarded the C. Boyden Gray Fellowship for Global Finance and Growth at the Atlantic Council, where he launched the think tank's Transatlantic Finance Initiative.